Sydney Uni Velo 2019 Women's Championships
Congratulations to Nicole Wilson who took out the Sydney Uni Velo 2019 Women's Championship on the weekend – and to all the medallists and all those who raced! Staminade are proud to support Sydney Uni Velo and the development of the women's cyclists including the Sydney Uni – Staminade team.
Division 1 Women
1st & Club Champion – Nicole Wilson
2nd – Georgie Kate-Rose
3rd – Anna Booth
Division 2 Women
1st – Taryn Cornell
2nd – Rose Vassel
3rd – Victoria McNeill
Division 3 Women
Champion – Jane Ritchard
Check out the Men's Results here: https://staminade.com.au/sports-drink/sydney-uni-velo-2019-mens-championships/
Find out more about Sydney Uni Velo here: https://suvelo.com.au
You might also be interested…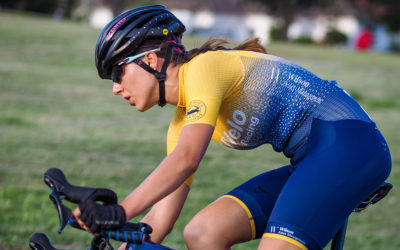 Originally from The Netherlands, Eline Smit has been riding bikes all her life. Now a cyclist at Sydney Uni Velo, we had a chat to Eline about her cycling.
From swimming and triathlons to a love of cycling. We chat to Sydney Uni Velo cyclist Jen Bullock in the latest in our series of cycling Q&A's.