Sydney Uni Velo 2019 Women's Championships
Congratulations to Nicole Wilson who took out the Sydney Uni Velo 2019 Women's Championship on the weekend – and to all the medallists and all those who raced! Staminade are proud to support Sydney Uni Velo and the development of the women's cyclists including the Sydney Uni – Staminade team.
Division 1 Women
1st & Club Champion – Nicole Wilson
2nd – Georgie Kate-Rose
3rd – Anna Booth
Division 2 Women
1st – Taryn Cornell
2nd – Rose Vassel
3rd – Victoria McNeill
Division 3 Women
Champion – Jane Ritchard
Check out the Men's Results here: https://staminade.com.au/sports-drink/sydney-uni-velo-2019-mens-championships/
Find out more about Sydney Uni Velo here: https://suvelo.com.au
You might also be interested…
Find the results from the Sydney Uni Velo 2019 Men's Championships on the Staminade Australia sports blog, proud sponsor of Sydney Uni Velo.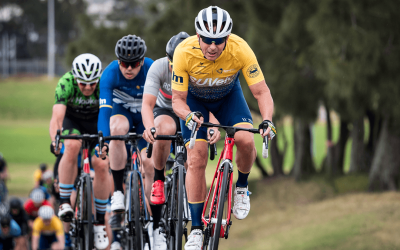 Please meet Sydney Uni Velo cyclist Barry (Baz) Doosey. Originally from Barrington Tops, Hunter Valley, NSW. We asked Baz about his cycling, inspiration and more in our latest Q&A.