STAMINADE POWDER
LEMON LIME 
Staminade's zingy lemon lime fusion powder is the original Australian electrolyte drink with a unique thirst-quenching formulation. Not too overwhelming in taste, refreshing with a taste of real lemon.
Did you know Staminade is Gluten Free? Thats right! All flavours of Staminade Powder are Gluten Free.
Check out WILD BERRY flavour or our fresh HYDRATE ORANGE 25% REDUCED SUGAR* flavour.
Lemon Lime flavour is available at both Coles and Woolworths stores across Australia.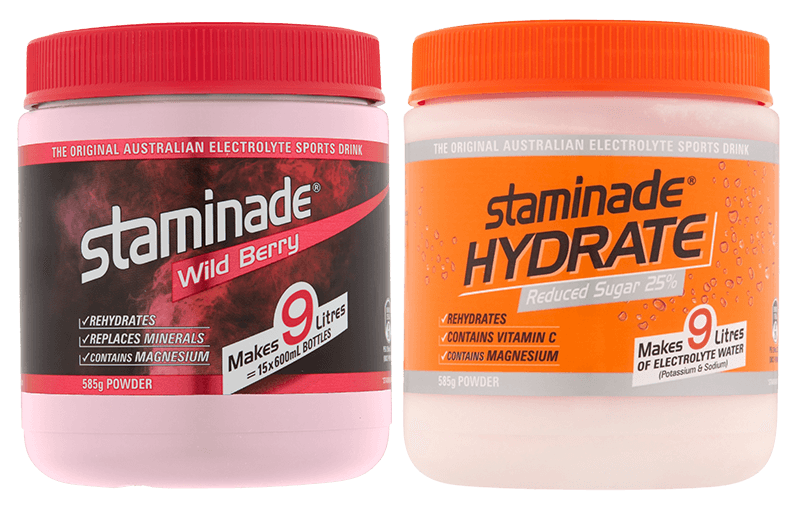 Let us know what you think of our original flavour, Lemon Lime Staminade Powder..