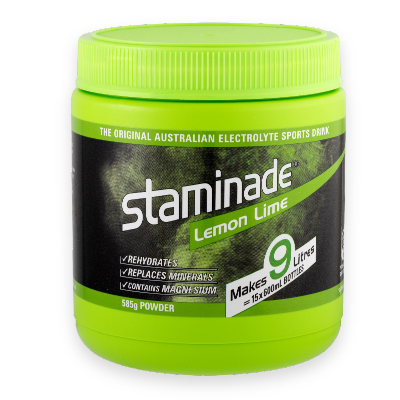 Staminade Lemon Lime
Our original sports drink formula has stayed the course when it comes to helping you perform at your best.
With a unique thirst-quenching formulation, it has the taste of real lemon.
With no gluten in any Staminade flavours, it's the perfect companion to help you play better and boost your energy levels.
Look out for our signature green Staminade Lemon Lime tub at Coles and Woolworths across Australia.