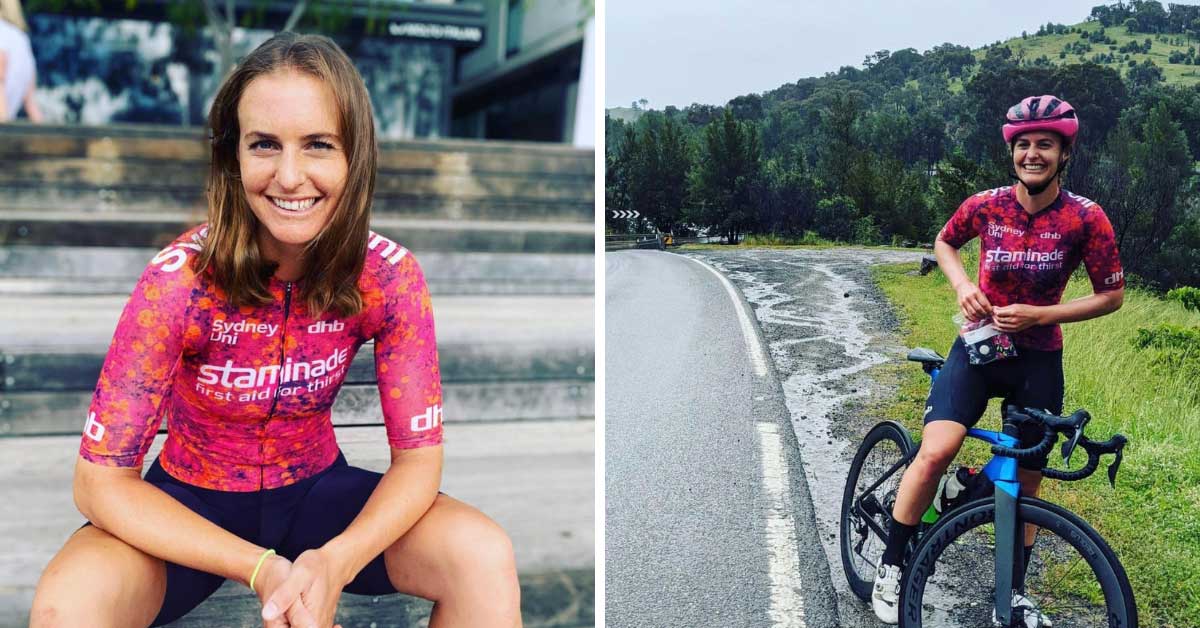 We always love to catch up with Jen Darmody from Sydney Uni – Staminade about her cycling and all the adventures that it brings. Here's our recent chat we had with Jen.
Staminade: Best cycling memory from 2020?
Jen: Best cycling memory was definitely being reunited with the girls for the NRS series run in Tweed Heads – 9 days of brutal racing in the hills. We were in a bubble and couldn't leave the house, but we'd all missed each other so much we didn't care – playing boardgames, lying zonked out on the floor debriefing about the race and finishing each day cooking together – it was so good.
Staminade: Highlight cycling experience from 2021 so far?
Jen: Racing my first Santos Tour Down Under is an obvious highlight. I remember when I first started riding, I went to Adelaide with our SUVelo Club to watch TDU and just being able to be there and play a part in our team was amazing.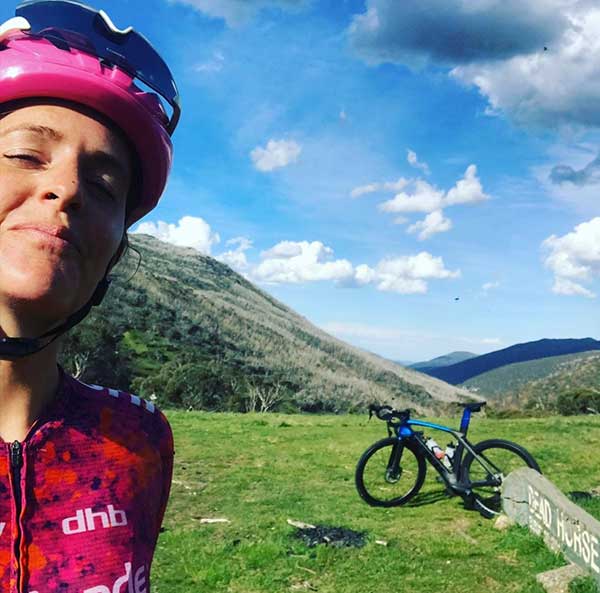 Hills and off-road cycling
Staminade: How do you feel about hills? Do you prefer uphill or downhill?
Jen: I'm not a "hill climber" – that is pretty obvious. But I'm inspired by our Aussie peloton and the way some of our girls have trained to be able to get over the climbs despite not being built like traditional climbers so I'm working on my climbing and really enjoying the process – so let's say – uphill!
Staminade: You do off-road cycling too. Is this part of your training or purely for fun?
Jen: Off road is definitely a part of my training – it's good for my head to mix it up and it's awesome for skills. Plus, I live in Canberra – all the cool kids ride the MTB. Our trails are sick!
Staminade: What cycling event are you most looking forward to in 2021?
Jen: I'm super excited to have a crack at the first ever women's NRS edition of Grafton to Inverell – it's about time we see a ladies' peloton tackle that brutal course. If anything is clear from the way we raced over summer, it's that the peloton is certainly ready for it!
You might also be interested…
Cycling and running require different levels of stamina and different muscle groups. So, which is harder on your body? Read on to find out.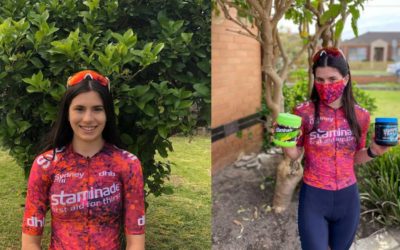 Living in Melbourne in 2020 has seen Sydney Uni – Staminade cyclist Alyssa Polites have a completely different cycling year than expected.