AUSTRALIA'S ORIGINAL SPORTS DRINK POWDER
NO CRASH AND BURN. JUST THE PERFECT AMOUNT OF BOOST
Staminade is Australia's original sports drink that delivers maximum energy for extended sports performance. We've been around for 50+ years which means we know a thing (or three!) about creating sports drinks that deliver.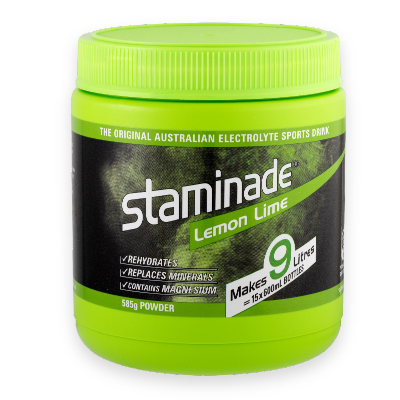 STAMINADE LEMON LIME
Our lemon-lime flavour that puts the zing back into your performance. Enjoy the taste of real lemon while you play.
Why Staminade?
When you want to stay hydrated and replace electrolytes and essential minerals, no sports drink works harder than Staminade.
It's also great value for when you're on the go, gives the perfect amount of energy needed to enjoy your active lifestyle or to simply get through the working day.
Hydrate anytime with two delicious flavours to choose from. And not just for when you're working out.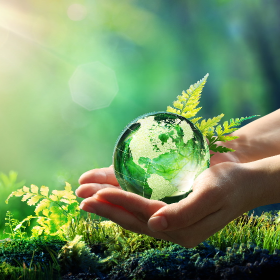 100% RECYCLABLE
Never worry about littering our beautiful planet. Staminade packaging – tub, lid, scoop is 100% recyclable.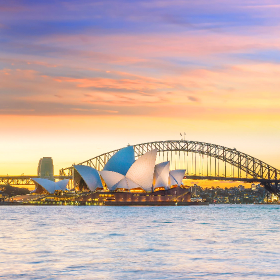 FAMILY OWNED & OPERATED SINCE 1964
Staminade is made locally in Australia. Our offices and production facilities are based in Sydney's western suburbs.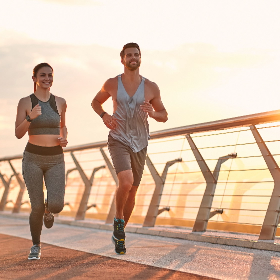 GREAT VALUE
If you're tired of buying new bottles of sports drinks and worried about the environment, Staminade is the better option for your energy needs.
PERFORM BETTER FOR LONGER
Don't let tiredness and dehydration get in the way of your best performance. Your pre-workout Staminade gives you more energy, and a longer, more effective performance. Staminade has the optimum balance of good carbohydrates and electrolytes to rehydrate and rejuvenate.
FASTER RECOVERY
Bounce back quicker post-workout with a Staminade drink. It helps to restore glycogen in the body and therefore your energy levels. A steady supply of glycogen means there's enough glucose for the brain and body for sustained activity.
MARVELLOUS MAGNESIUM
Magnesium is an essential ingredient in our Staminade powder. We knew about its rehydration qualities way before its health benefits became known. That's why Staminade was the first sports drink powder sold in Australia with magnesium in the formula.
What's the fuss with magnesium anyway? Magnesium plays a vital role in the body's ability to produce energy. It's essential to help cells break down sugars to produce energy for cell functions. And it's one of the electrolytes lost when you sweat.
 You need to replace magnesium when it's lost by the body as it can affect your health and performance if not replenished.
You can find the Staminade RTD range at your nearby Foodservice or Convenience Store Distributor and in selected IGA supermarkets. We will be ranging in QLD, NSW, VIC, and WA, and the distribution process is already under way.



SUPPORTING LOCAL COMMUNITIES SINCE 1964
People are at the heart of our community. We're proud to give back and support athletes and sports for 50+ years.
REDUCE LANDFILL WITH STAMINADE REFILLS
Doing the right thing costs less with Staminade. One tub of Staminade makes 15 bottles of sports drinks. Do away with buying new bottles every time and you get to stop plastic bottles adding to landfill waste.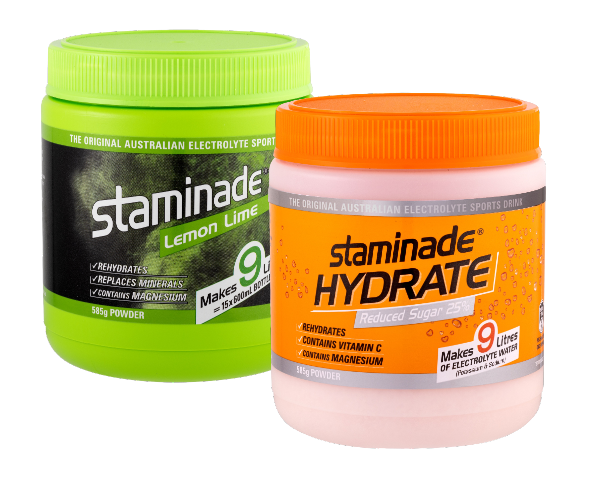 1 TUB OF STAMINADE = 9 LITRES OF SPORTS DRINK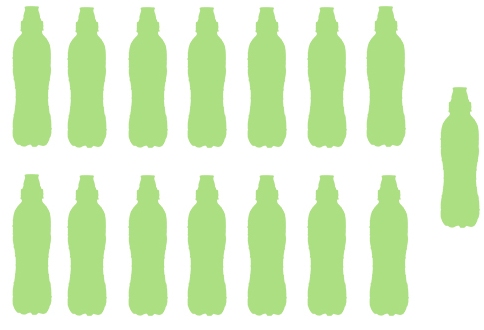 COST = $1.07/L VS $3.33/L (compared to a leading sports drink brand)