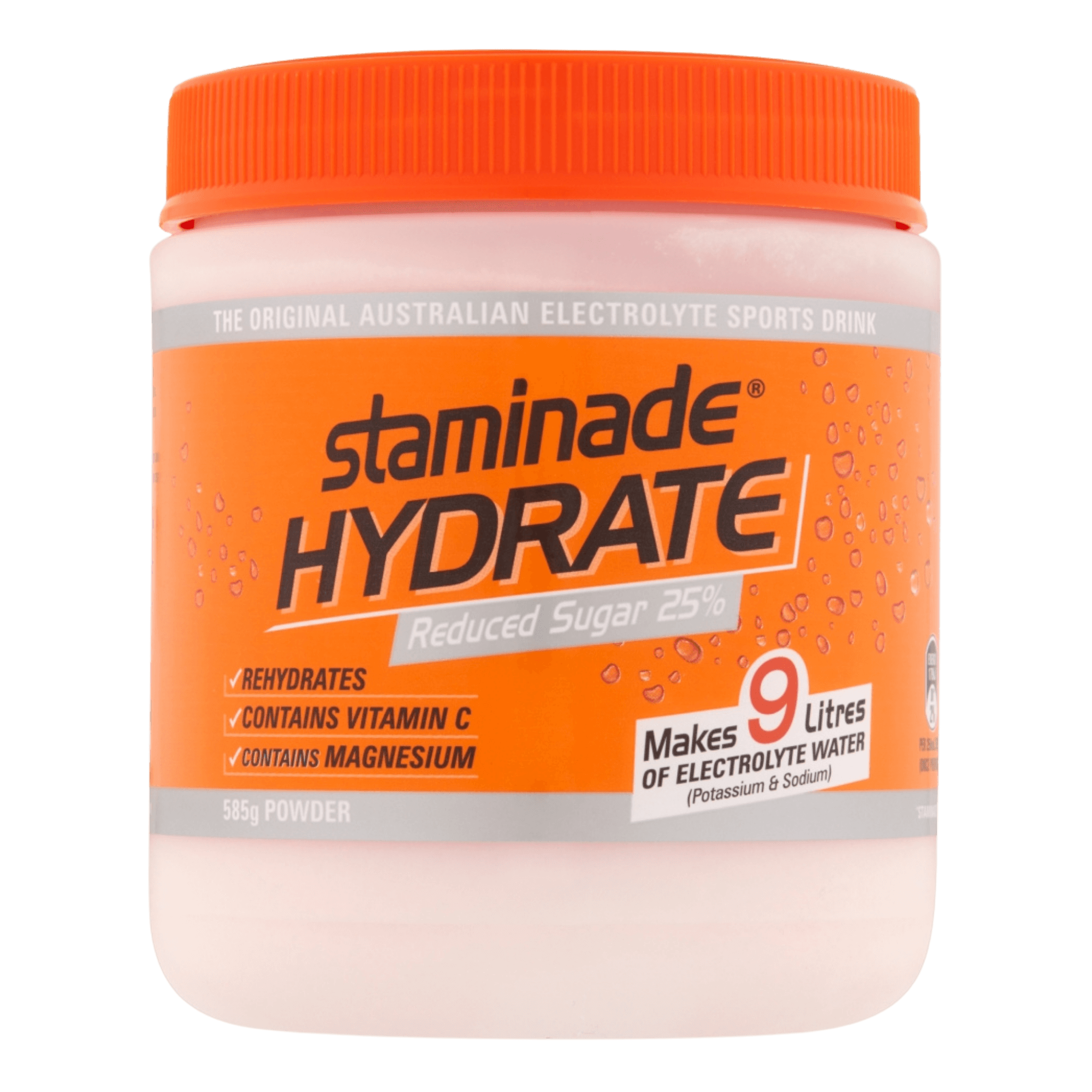 STAMINADE HYDRATE ORANGE 25% REDUCED SUGAR*
Have you tried the new Staminade Sports Drink HYDRATE yet? It has 25% reduced sugar*. Along with hydrating, it contains Vitamin C and Magnesium.
*Against Staminade Lemon Lime
Did you know Staminade is Gluten Free? That's right! All flavours of Staminade Powder are Gluten Free.
Check out Wild Berry flavour or maybe our classic Lemon Lime is more your flavour.
Staminade Hydrate Orange 25% Reduced Sugar* is available at Coles stores across Australia along with Lemon Lime. Find your nearest stockist here: https://staminade.com.au/where-to-buy-staminade/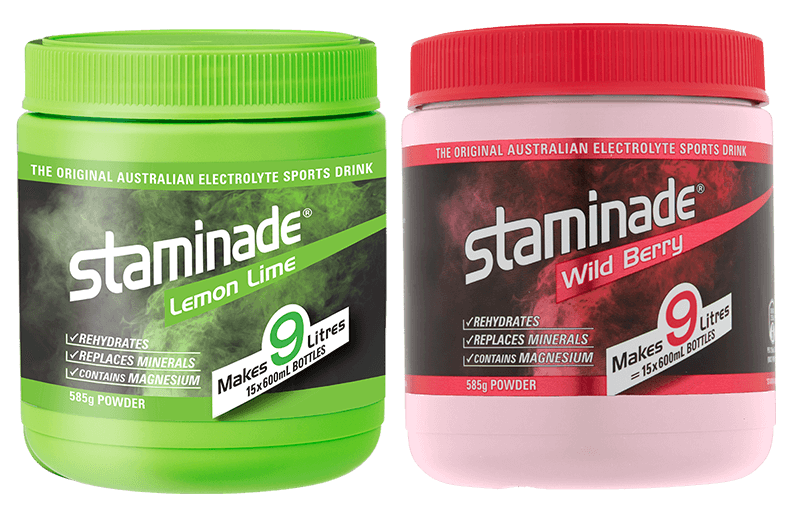 We want to know what you think of our Staminade HYDRATE Orange 25% Reduced Sugar* Powder.
Leave a comment below with your thoughts.