NO CRASH AND BURN. JUST THE PERFECT AMOUNT OF BOOST
Staminade is Australia's original sports drink that delivers maximum energy for extended sports performance. We've been around for 50+ years which means we know a thing (or three!) about creating sports drinks that deliver.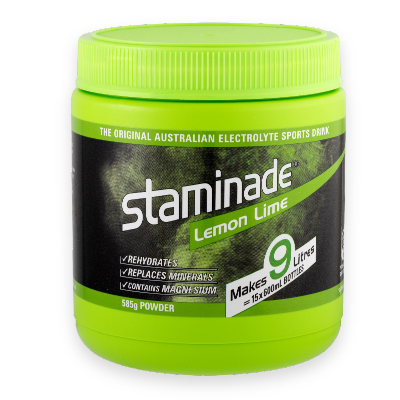 Staminade Lemon Lime
Our lemon-lime flavour that puts the zing back into your performance. Enjoy the taste of real lemon while you play.