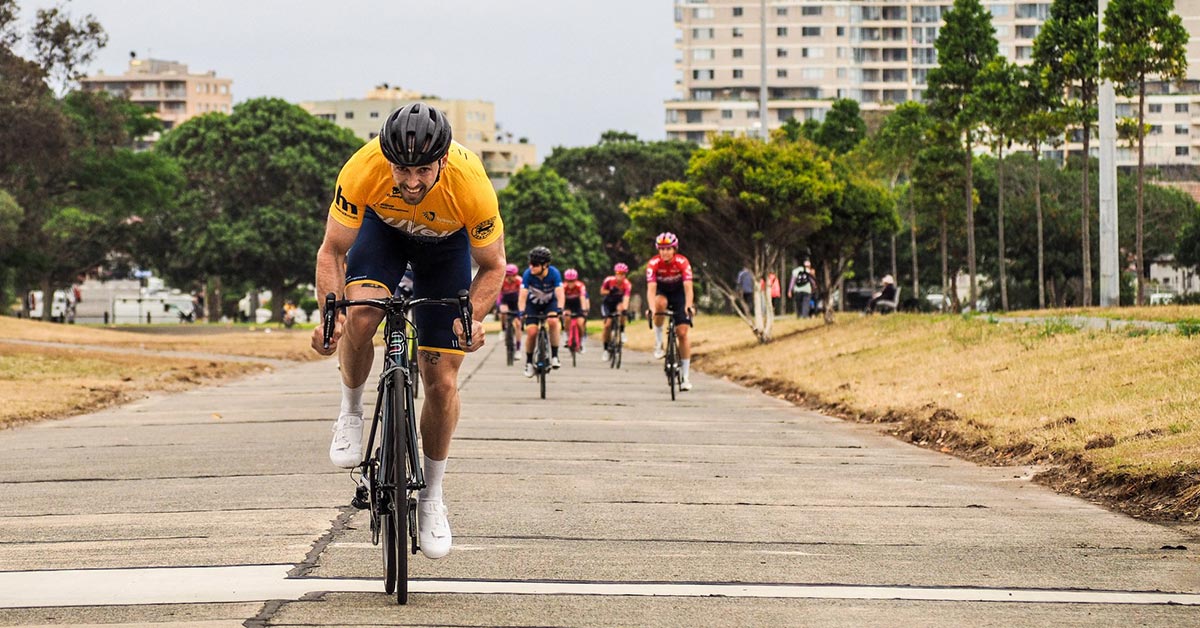 Meet Cyclist Ryan Rutledge
Originally from Jindabyne, cyclist Ryan Rutledge from Sydney Uni Velo is the latest in our Q&A series.
Staminade: How did your love of cycling begin?
Ryan: I've had a bike as far back as I can remember, but I'd say I really got bitten by the cycling bug during the whole fixie boom in Sydney around 2008 or so. By 2017, I'd done what many of us working desk jobs do. I'd stacked on weight through all the usual bad behaviours – eating poorly, drinking too much and generally ignoring my health.  I woke up one day and I'd had enough. So, I went out and bought a new bike, called up my mates and went for a ride. I've been hooked ever since.
Staminade: What are your top 5 tips for young aspiring cyclists?
Ryan:
Join a club if there is one nearby… and do it when you get started!
Convince your mates to get bikes too
Write your goals down
Train your weaknesses at every opportunity
Carry an emergency snack whenever and wherever you ride
Staminade: What has been your greatest success to date?
Ryan: I can't claim any good Sydney KOM's.. I don't think I even have any reputable top 10's.. But I did bag wins at West Head and Eastern Creek last year which im proud of.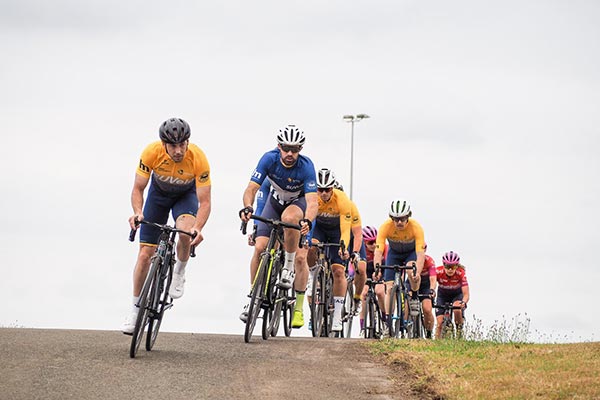 Staminade: What's your ultimate cycling goal?
Ryan: WIN AT HEFFRON AT LEAST ONCE..
Staminade: Who was your role model as an aspiring cyclist?
Ryan: Controversial choice here, but I watched Road To Paris right as I got my first proper roadie and the opening scene featuring a notorious Texan cyclist grinding his way up the alps in the rain and snow just lights the fire in me every time..
Staminade: What's your pre-event routine?
Ryan: Metallica or Slayer on the ride in, barge a gel 15 minutes out from the start, mentally run over my race plan, then have a full-blown anxiety attack on the start line.
Staminade: How does a typical training week look for you?
Ryan:
Mon: Cross Training
Tue: Hill Intervals
Wed: Flat and Fast + Cross Training
Thu: Hour TT Effort in Centennial
Fri: Café Spin + Cross Training
Saturday: Long (Usually up the Pacific Highway)
Sunday: Nada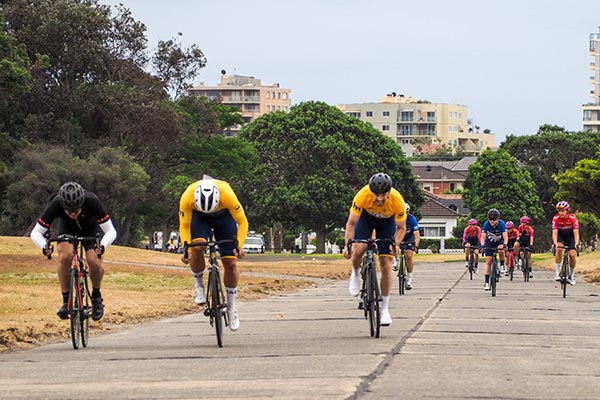 Staminade: Favourite part of training?
Ryan: The post ride glory associated with drilling your mates time up whichever Strava segment is the flavour of the month in your Whatsapp group.
Staminade: Hardest part of training and how you overcome the challenge?
Ryan: The Hardest is sticking to the plan and working hard at things I don't enjoy (pretty much any that require huge watts on the flat.. or RIDING IN THE WIND..). To overcome that I do my best to just observe and abide by Velominati rule #5.
Staminade: What's your favourite flavour of Staminade?
Ryan: I've been drinking Lemon Lime exclusively since way back when. I don't mess around with anything else!
Staminade: Staminade's tagline is 'First Aid for Thirst', what does this mean to you?
Ryan:  It is that inevitable event we all suffer, being completely cracked by the side of the road in the middle of nowhere.. but like some mirage your mate appears packing a full bottle of Staminade to bring you back from the brink of oblivion.
You might also be interested…
Originally from New Zealand, Sydney Uni Velo cyclist Aimee Armstrong talks to us about her love of cycling and how she went from motorcycles to cycling.