From Motorcycles to Cycling Meet Aimee Armstrong
Originally from New Zealand, Sydney Uni Velo cyclist Aimee Armstrong talks to us about her love of cycling and how she went from motorcycles to cycling.
How did your love of cycling begin?
Aimee: I actually started cycling as a side sport to racing motorcycles. My background is as a motorcycle mechanic which led me to get involved in road racing in the 600cc class. A lot of motorcycle racers cross train with cycling and mountain biking and my coach ordered me to do 150kms a week – which seemed like a lot at the time!
What are your top 5 tips for young aspiring cyclists?
Aimee:
– Drink before you're thirsty.
– Get a bike fit.
– Find a great group of people to ride with.
– Always tell yourself you can do this.
– Don't spend time with people who tell you that you can't.
What has been your greatest success to date?
Aimee: It was a few years ago but getting third in the NSW Elite TTT with the girls was a highlight, we had a great time at that race. I also have really fond memories of riding at the velodrome in Tempe.
What's your ultimate cycling goal?
Aimee: I'd love to do some riding in the French Alps.
Who was your role model as an aspiring cyclist?
Aimee: My sister! She is a passionate cyclist and has ridden multiple disciplines including track, road, mountain bike and downhill – which she's raced at world cup level. She's pretty fierce and seeing her passion certainly helped ignite mine.
What's your pre-event routine?
Aimee: It really depends on the event but I usually try to set a small goal to try and work on for each event. I'll take the prep time to have something small to eat and remind myself of that goal whatever it may be.
How does a typical training week look for you?
Aimee: I like to do a mix of bunch rides and some solo efforts or rides with just one or two friends. We are so lucky in Sydney to have beautiful mornings pretty much all year round, so I try to go in the early hours and see the sunrise.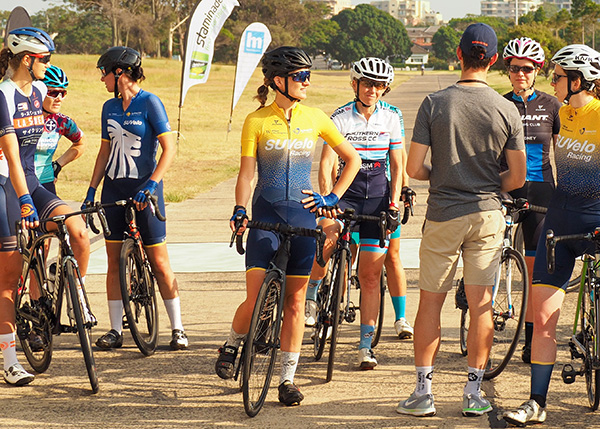 Favourite part of training?
Aimee: The coffee! I really enjoy the social aspect of cycling. It is an amazing way to meet like-minded people and help each other to push a bit further.
Hardest part of training and how you overcome the challenge?
Aimee: Getting out of bed super early. It took me a long time to get used to this and I'm still the first person to say yes to a late start so I may not have entirely overcome this challenge yet. Haha!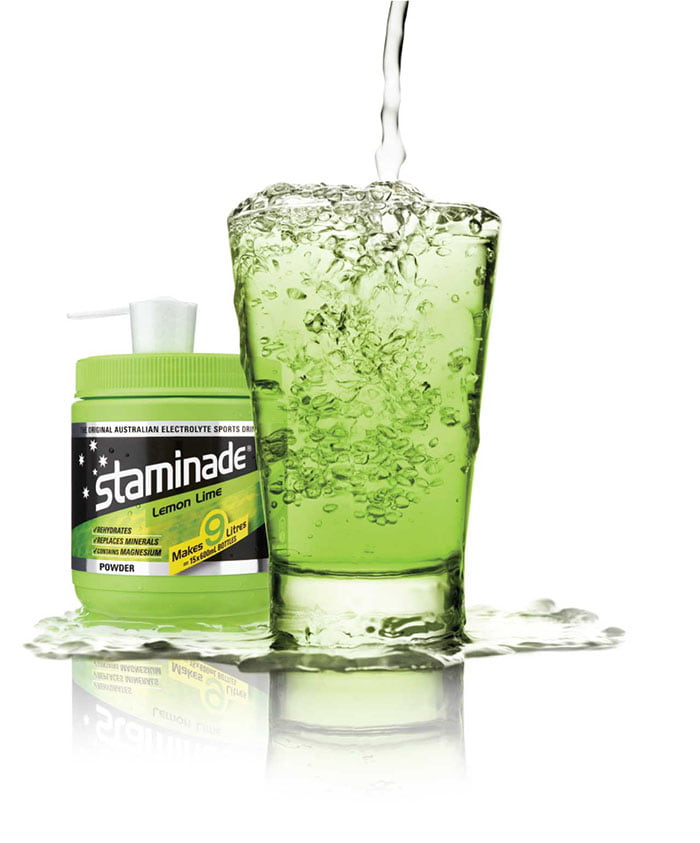 What's your favourite flavour of Staminade?
Aimee: Lemon Lime of course.
Staminade's tagline is 'First Aid for Thirst', what does this mean to you?
Aimee: Using Staminade means thirst is not a problem!
Staminade is a proud supporter and sponsor of Sydney Uni Velo and the sport of cycling across Australia
You might also be interested…
No Results Found
The page you requested could not be found. Try refining your search, or use the navigation above to locate the post.