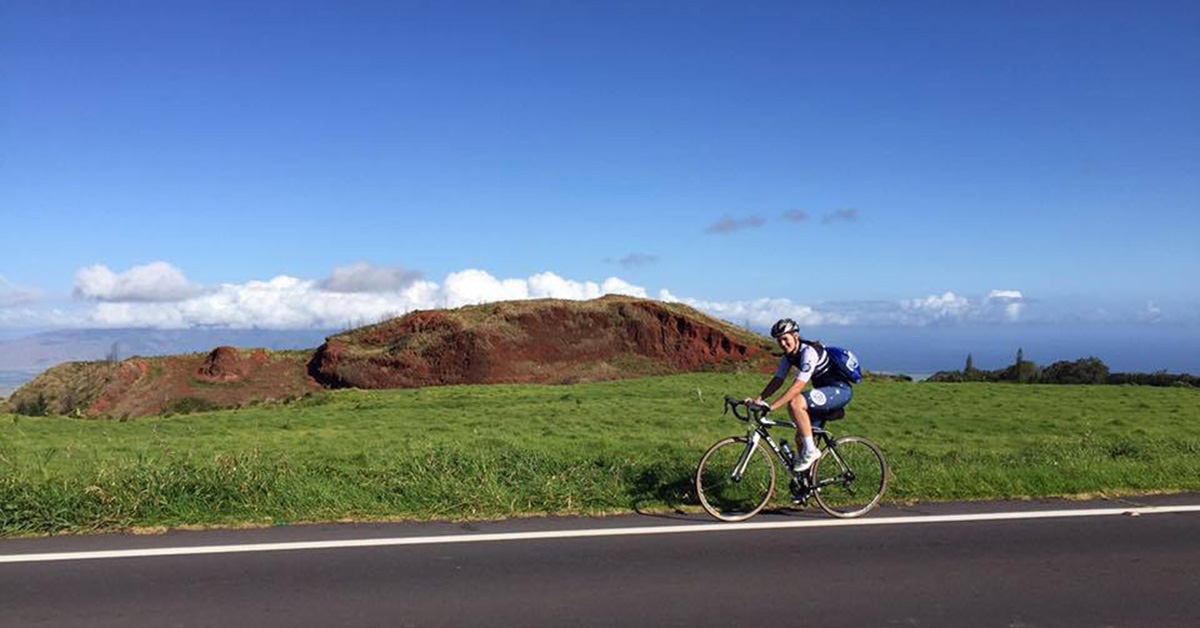 From swimming and triathlons to a love of cycling. We chat to Sydney Uni Velo cyclist Jen Bullock in the latest in our series of cycling Q&A's.
Introducing Sydney Uni Velo Cyclist, Jen Bullock​
How did your love of cycling begin?
I competed in pool swimming throughout High School then I transitioned into a bit of ocean swimming while at University. I ended up being selected for a state triathlon team to undertake the swim leg which led to spending lots of time hanging out with and training with triathletes!
A couple of years down the track, I was peer pressured into buying a bike and competing in my first triathlon – a Sprint distance which consisted of a 20km bike ride that was a real challenge for me at the time. To be honest, my bike leg was terrible & I looked like a clueless Hubbard!
Fast forward a few years and I had a really bad accident in the gym whilst doing strength training that resulted in a complete rupture of my Achilles' tendon. This required extensive re-hab & 12 months off running which resulted in focusing my time training for the swim and bike legs. During that time, I fell in love with cycling and wanted to do more!!!
What are your top 5 tips for young aspiring cyclists?
Enjoy what you're doing! For me personally it's about making time for a chat and coffee/breakfast post ride with mates.
Invest in a power metre. It makes it a lot more meaningful to train in the correct zones so you can follow a coaching plan properly.
Stretching! Most cyclists don't enjoy stretching and find it "slow" or "boring" however it's such an important part of training so that your body can recover properly and to also prevent injuries.
Have other things in your life to focus on whether it be work, study, family, friends, pets, other hobbies or sports. If you get injured, have a bad crash or get really sick and need to take time off the bike, it's good to have other interests so your life isn't 100% centred around cycling.
Don't focus on what training other friends or competitors are doing – each person's body is different so don't get caught up on a friend who is doing say 8 sessions a week when 5 a week may be the right thing for you and your body. It's about quality over volume!
What has been your greatest success to date?
There are a few achievements I'm proud of…
– Bronze medal in the NSW road race in my first year of racing
– Winning the NSW Masters ITT after coming runner up the two years prior and never giving up on my goal!
– Climbing Haleakala Crater in Maui, Hawaii which is 10,023 ft above sea level
What's your ultimate cycling goal?
One day I'd also like to complete an everest on Mt Fuji in Japan (I climbed it last year at a social pace)
Who was your role model as an aspiring cyclist?
My role model was a fellow female training buddy when I was a member of the Manly Warringah Cycling Club – Martinette Van Vuuren.
She is one of the most talented and humble people I've ever met. She would regularly encourage me on club training rides and races. She helped me to believe in myself and what I could achieve on the bike. Martinette now lives in Dubai and has set up the UAE Grit Girls Dirt Bike Group, encouraging women of all ages to ride dirt bikes!
What's your pre-event routine?
It depends on what the event is. If it's an important race, I would typically do a reccy of the course if possible, anywhere from 1-3 months before hand so I know what to expect. For me personally, knowing what to expect of the course so I can visualise the race is really important. On the day, I will usually ride part or all of the course depending on how long it is to check out weather (wind) conditions then follow up with some intervals on the trainer (around 20 minutes) so I'm properly warmed up.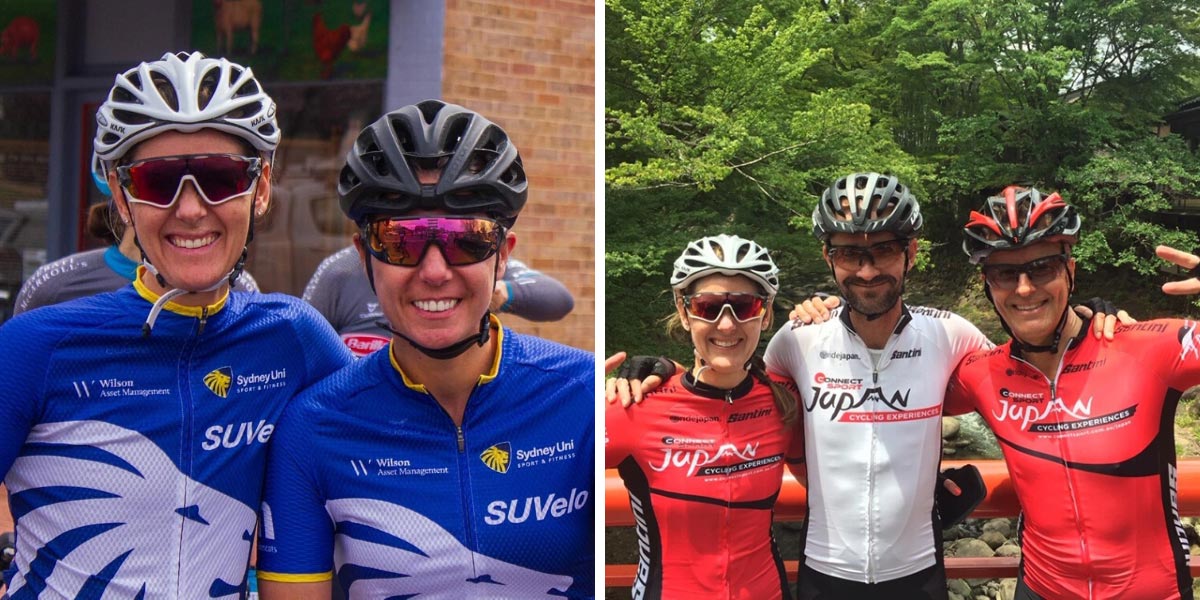 How does a typical training week look for you?
A typical training week for me at the moment consists of:
Monday – easy open water swim
Tuesday – longer intervals (20-40 minutes) in Centennial Park
Wednesday – 1.5hour easy coffee ride or a sleep in if I'm feeling tired
Thursday – short, full gas hill intervals (around 2-3 minutes)
Friday – easy coffee ride with the SuVelo crew to North Head
Saturday – South side with SuVelo (Sutho or Waterfall) & sometimes an ocean swim in the afternoon
Sunday – longer ride in the morning and yin yoga in the evening
I also walk to/from work (around 6kms return trip) for active recovery and stretch for 30-40 minutes each day.
Favourite part of training? 
I love pushing myself in training to the absolute limit and chasing the wheel of the person just slightly faster than me!
Hardest part of training and how you overcome the challenge?
The hardest part is juggling working full time with getting up early most mornings. I've overcome this challenge by ensuring I go to bed early enough and getting my gear organised the night before so it's ready to go when I wake up.
What's your favourite flavour of Staminade?
Lemon Lime
Staminade's tagline is 'First Aid for Thirst', what does this mean to you? 
"First Aid for Thirst" means to me fuelling your body with the right electrolytes so you can perform at your best during training and racing as well as aiding with your post ride recovery.
You might also be interested…
Cycling and running require different levels of stamina and different muscle groups. So, which is harder on your body? Read on to find out.
We always love to catch up with Jen Darmody from Sydney Uni – Staminade about cycling and all the adventures that it brings. Here's our recent chat.