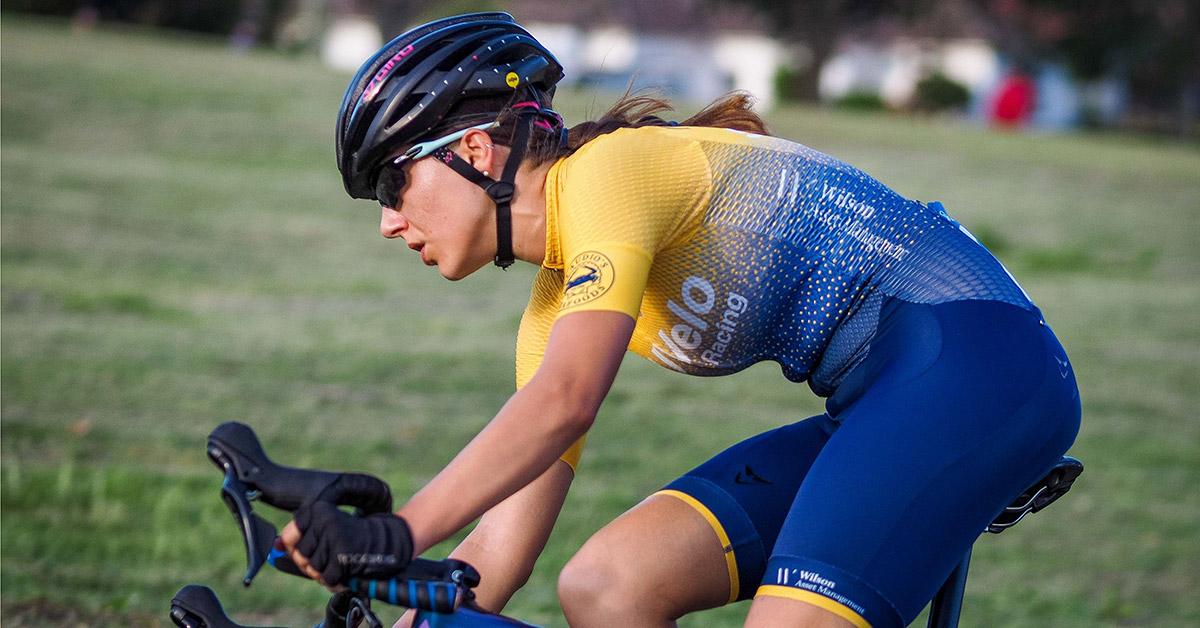 Originally from The Netherlands, Eline Smit has been riding bikes all her life. Now a cyclist at Sydney Uni Velo, we asked Eline about cycling and how she came to see cycling as more than just a way to get around.
Introducing Sydney Uni Velo Cyclist, Eline Smit
Staminade: How did your love of cycling begin?
Eline: As a Dutchie, I have been cycling all my life. Apart from the occasional recreational "longer" ride (my perception of distance has changed since moving to this huge country!) with my parents on our commuter bikes, I never really considered cycling as more than a convenient form of transportation. I do like to think that those long miles riding to school and back have given me a solid base for training these days, haha. My boyfriend always like road cycling, and it has taken him a couple of years and a move to Sydney to get me on my own road bike, which is now about two years ago.
Staminade: What are your top 5 tips for young aspiring cyclists? 
Eline:
1) Have fun
2) Be nice to other cyclists
3) Consistency really is key
4) Not every training has to be hard
5) Focus your training on your specific goals
Staminade: What has been your greatest success to date?
Eline: 2nd in my age group at the Ironman 70.3 in Western Sydney, 3rd  in my age group at the Bathurst Cycling Classic and first female at Tuesday night Heffron!
Staminade: What's your ultimate cycling goal? 
Eline: My goal is to try to become as good a cyclist as I can be, but ultimately the most important thing is that I keep enjoying myself.
Staminade: Who was your role model as an aspiring cyclist?
Eline: Annemiek van Vleuten of course! She started road cycling relatively late and still managed to become World Champion with that incredible 105 km solo. If that is not inspirational, I don't know what is.
Staminade: What's your pre-event routine?
Eline: A banana and a last-minute panic toilet stop or two.
Staminade: How does a typical training week look for you?
Eline: I try to ride 5-6 days a week, mixing hard sessions with recovery sessions and a long ride or race in the weekend.
Staminade: Favourite part of training? 
Eline: Chatting with fellow cyclists over coffee afterwards 
Staminade: Hardest part of training and how you overcome the challenge?
Eline: Getting up at 5am to join the group rides. I don't think I will ever get used to that.
Staminade: What's your favourite flavour of Staminade?
Eline: Lemon Lime
Staminade: Staminade's tagline is 'First Aid for Thirst', what does this mean to you?
Eline: Keep hydrated!
You might also be interested…
Originally from New Zealand, Sydney Uni Velo cyclist Aimee Armstrong talks to us about her love of cycling and how she went from motorcycles to cycling.