Kelsey Lewis The Rising Star in Tennis
Kelsey Lewis has been rising the ranks of tennis in Australia. It's been a few years now since we first interviewed Kelsey and since then she's continued to grow as a tennis player and develop her talent even further. Staminade is proud to support Kelsey in her tennis career. We caught up with Kelsey to check in on what's been happening over the past year and what's coming up next for this rising talent.
What were some of the highlights of 2019 for you with your tennis? 
Kelsey: 2019 was an amazing year for both myself and my tennis. In 2019, I got to my highest Australian ranking yet of 75 in the country. This is paired with winning 5 AMT singles tournaments and 5 AMT doubles tournaments. Furthermore, a major highlight of my 2019 was being eligible to compete in the 18/u Australian Championships (December Showdown) at Melbourne Park. It was amazing as I was accepted as one of the best 32 women under 18 in the nation to compete.
Ranked 75 in Australia
You are now ranked 75 in Australia for women's tennis. This is fantastic! How does it feel as you progress with your tennis achievements?
Kelsey: It feels amazing! I have worked really hard to get to this point both physically and mentally and I am so excited to work even harder to attempt to accomplish even more goals. I have recently taken time to take a breath and appreciate my successes and what I have been able to achieve and although it is awesome, I am excited because I know this is the tip of the iceberg when it comes to my potential and the work that needs to go in to achieving my long term goals. It also feels great as I know both the big and little successes I have had in 2019 have built my character and mental toughness to progress my tennis achievements.
What's coming up for you in 2020?
Kelsey: There is a lot coming up for me in 2020, which is super exciting!
I am looking to play a lot more ITF/WTA professional events this year with a trip to Europe on the horizon. These professional events will be played both internationally and nationally, so I will be doing a lot of travelling in 2020. In addition, I am also going to return to the incredible John Newcombe Tennis Academy for a training block in late September this year.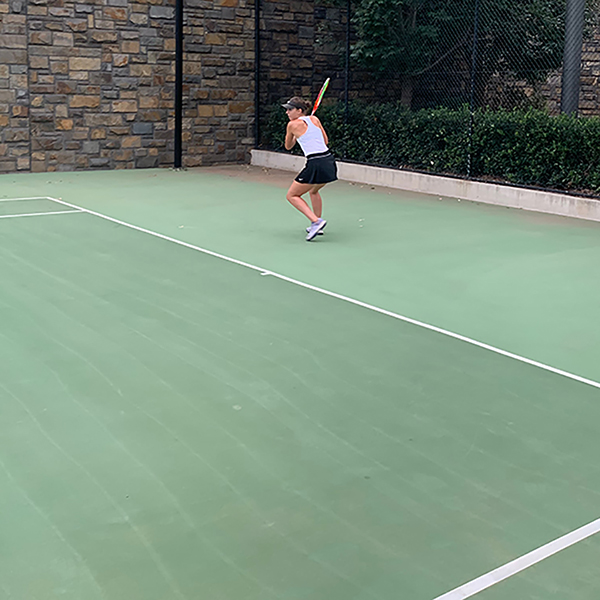 What are your top 5 tips for young aspiring tennis players? 
Kelsey:
Always thank and be kind to your parents. They are and will always be your major sponsor. They will support you through every great win and every loss.
Always be prepared and organised. Be prepared for every possible situation, whether it be whilst travelling, playing tournaments or training. The right people will notice.
You are the only one who can control your attitude. If you can't, you obviously don't want it bad enough.
Take accountability for your actions and your future. That means no excuses.
Don't let the highs get too high, and the lows too low. Remember your long-term goals within tennis and stick to them in both the high and the low moments.
What's your ultimate tennis goal? 
Kelsey: My ultimate tennis goal is to get a WTA world ranking and work from there to get as high up as possible. Through this I will be able to achieve my other tennis dream of playing in a Grand Slam for singles, doubles or mixed.
How does a typical training week look for you?
Kelsey: A typical training week for me looks like; 4-5 gym sessions focusing on high intensity strength training and building muscle. In addition to this I train from 2pm to 8pm, 5 times a week, this includes a 30min warmup and cooldown, having a private lesson, doing at least 2 practice sets against a female or male opponent, extra serving practice, my personal coaching, court sprint sessions and twice a week an elite group squad. Saturday is a set play/point play day. I try to play at least 4-5 sets outs with either a female or male opponent and play a lot of points out, through this I am able to put what I have learnt during the week into action.
A Strong Mindset
It takes a lot of determination to keep pushing with your training over the years. How do you keep your mindset strong and disciplined for your training?
Kelsey: Yes, it does. I am able to keep my mindset strong, positive and disciplined for my training because I feel tennis is truly my calling as it gives me an amazing sense of purpose. I am able to remain disciplined as I truly love the challenge of being organised, accountable for my actions, focused and fully devoting myself towards my goals. Obviously, there are ups and downs with mentality over the years, but by reminding myself about what I love about tennis and my long-term goals, I am able to refocus my mindset and work even harder. My worst fear is being normal and thus elite sport and training gives me an outlet to become an extraordinary individual, therefore keeping my mentality strong.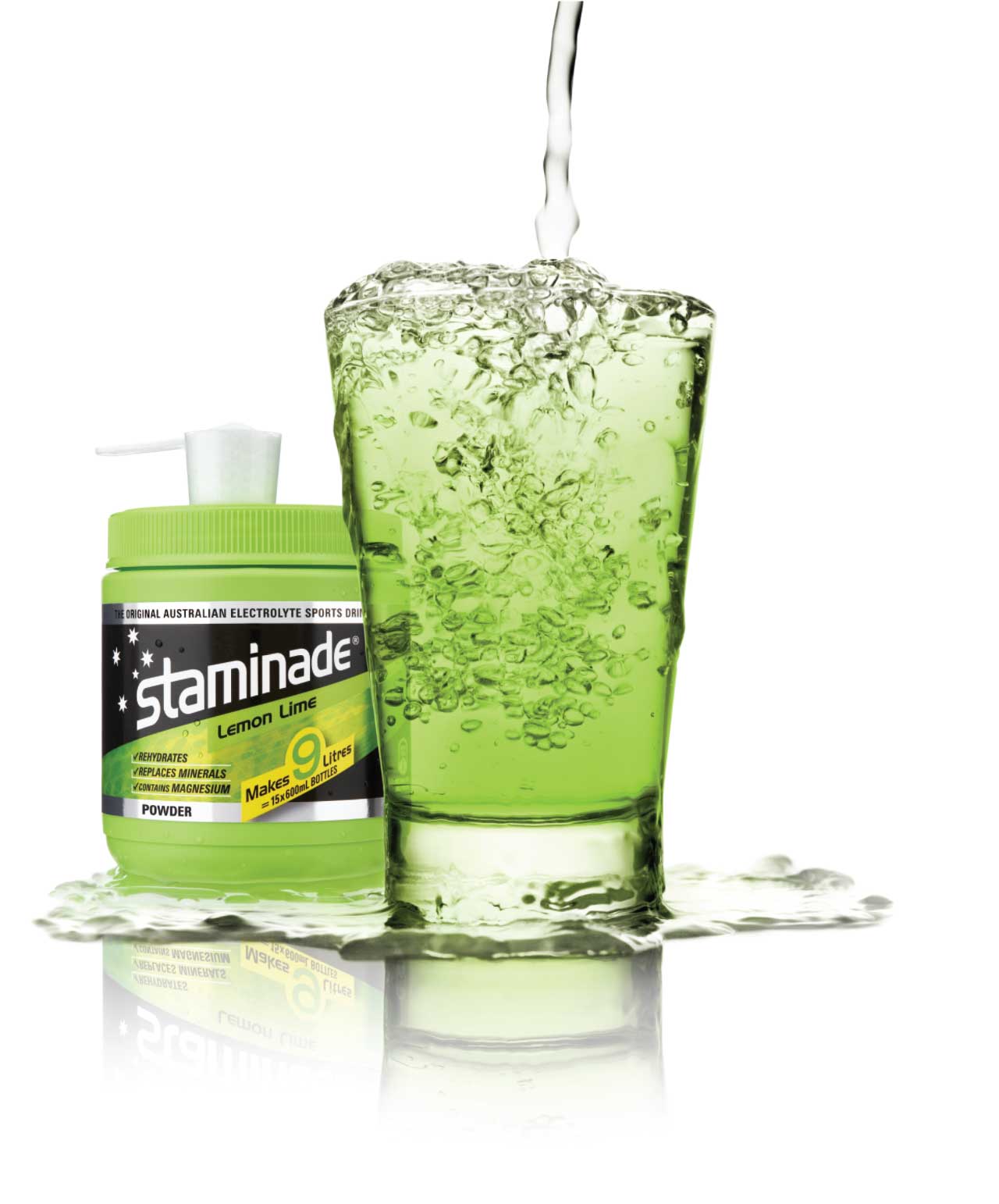 What is your favourite Staminade flavour? 
Kelsey: My favourite Staminade flavour would have to be Lemon Lime. Although all flavours are absolutely delicious and hit the spot in regards to hydration and replenishing the vitamins and minerals my body has lost through sweat, Lemon Lime is my all-time favourite flavour.
Staminade's tagline is 'First Aid for Thirst', what does this mean to you?
Kelsey: Staminade's tagline 'First Aid for Thirst' is such a true statement as the first thing I grab, whether it be at the change of ends at a tournament, in the middle of a tough training session or an intense gym session is my Staminade. Nothing is as satisfying as a cold Staminade in the middle or after a training session as it hits the spot regarding hydration, quenching my thirst and replenishing the minerals lost through sweat. Therefore, Staminade is truly my first aid for thirst as not only is it the first thing I grab but it patches me up when I have been beaten around and gets me back on the court, feeling great!
You might also be interested…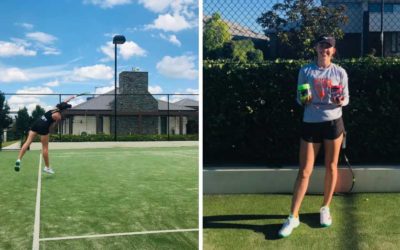 Kelsey Lewis is rising in the rankings in tennis and progressing in her tennis career. We caught up with Kelsey to talk tennis and what the future brings.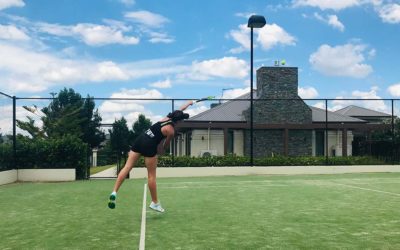 Kelsey Lewis is going from strength to strength with her tennis, even in a year that has seen a big changes in her tennis life in 2020.