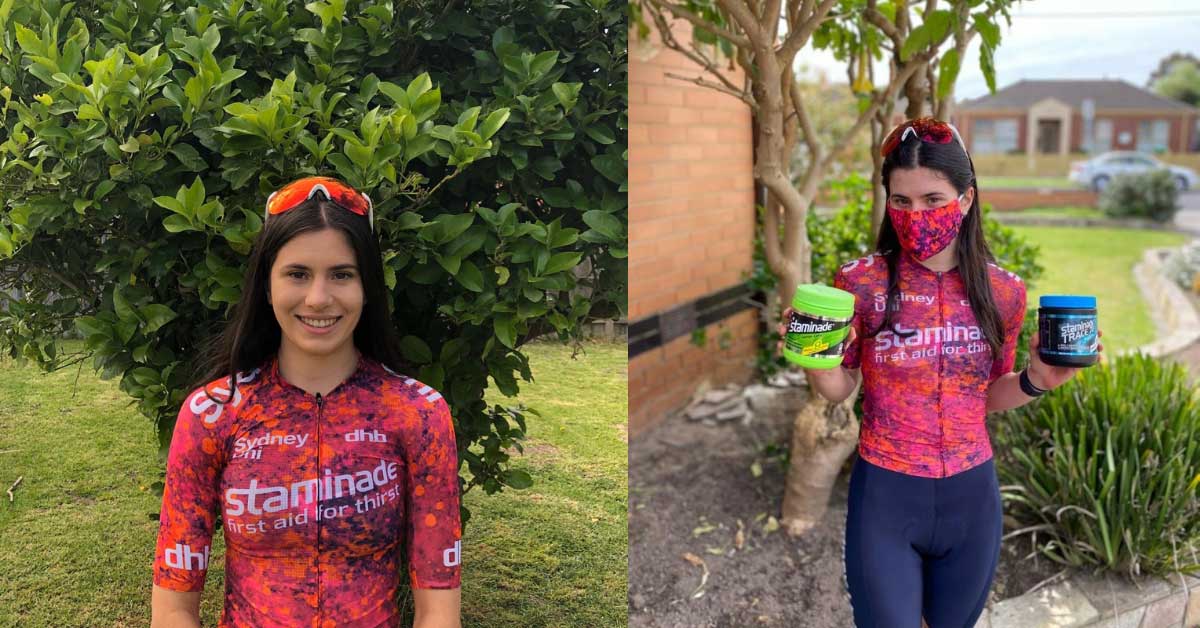 Cycling in 2020 with Alyssa Polites
Living in Melbourne in 2020 has seen Sydney Uni – Staminade cyclist Alyssa Polites have a completely different cycling year to what would have been expected at the start of year. Going through lengthy and stringent lockdowns this year, we wanted to hear more about how cycling has looked for her in 2020.
Staminade: What has been your cycling highlight so far in 2020?
Alyssa: All our team Zoom meetings have been so great!! But my highlight would have to be the last race I got to squeeze in before lockdown at the track state championships at DISC! I've been longing to get on the boards ever since 🥺
Staminade: Have you introduced different training into your schedule this year?
Alyssa: I've incorporated LOTS of indoor training sessions and many, many local loops within restricted zones to help me keep myself occupied and sane 🤪
Staminade: How has 2020 changed your cycling life?
Alyssa: It has brought me greater awareness of the importance of mental health and its effect on sports performance. Not being able to partake in social rides with my training buddies and spending time with the team has been a little frustrating. But in hindsight, there's plenty to look forward to and work towards in the following year… including all the cafe stops I've missed out on!! ☕️
Have you tried mixing Staminade with something other than water? If so, what was it and did you like it?
Alyssa: No… haven't been that experimental as of yet but willing to try a hot serve of Wild Berry in the future!!
You might also be interested…
No Results Found
The page you requested could not be found. Try refining your search, or use the navigation above to locate the post.