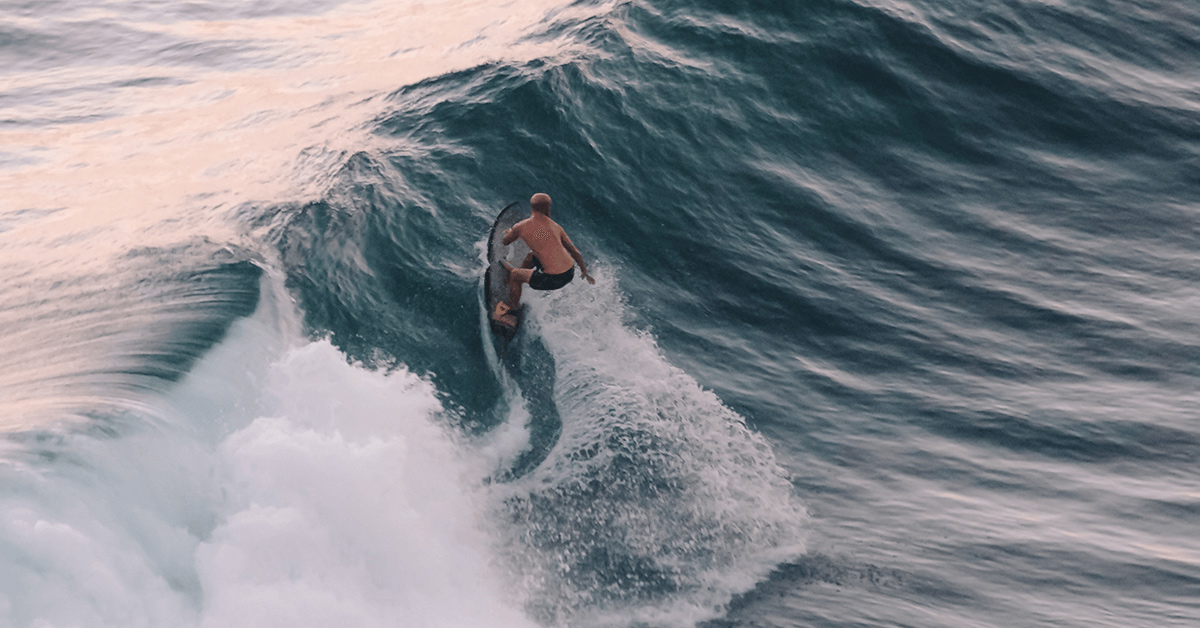 5 Sports to Try This Summer
Summer is a great time to get outdoors and try a new sport.  After all, there's so much to enjoy in our beautiful country and sport is a big part of it! If we can get out and make the most of the sunshine and surrounds, it makes for an even better way to be active. To help with ideas, we've pulled together 5 sports to try this summer.
1. Beach Rugby
Beach rugby has really taken off in Australia and at Staminade, we love it! If you don't know what beach rugby is, it's a mix of Rugby League, Rugby Union and Touch Football – all on the sandy beaches of Australia. It's a fast-paced and exciting game that's spectacular to watch and even more fun to be involved in. Stamina, ball handling skills and tactics make this a sport you'll love.
Rugby greats Lote Tuqiri and Jonathon Thurston are supporting the events with Beach Rugby Australia, leading the way in growing the sport here. You'll find events in Kirra and Kurrawa Beach on the Gold Coast and Townsville in 2020. Check out the official website here: https://beachrugbyaustralia.com.au
(Take a look at our blog post, "Why you'll get hooked on beach rugby": https://staminade.com.au/sports-drink/why-youll-get-hooked-on-beach-rugby/)
2. Surf Boat Rowing
Surf Boat Rowing is one to get the heart racing! The surf boat is an oar-driven boat, that enters the ocean through the demanding surf. Originally designed for lifesaving and rescues, it is more commonly known now as a challenging and fun sport.
An ocean sport, you'll be testing your strength and endurance with surf boat rowing. To compete, crew members must volunteer as Surf Life Savers. While strength and fitness are important, technique is vital which requires regular training. Find more on the sport and how you can get involved at the Australia Surf Rowers League: https://www.asrl.com.au
3. Outrigger Canoeing
The sport of outrigger canoeing can be enjoyed in the ocean or rivers. The hull of the canoes are fitted with lateral floats which are called outriggers. If you've been to Hawaii, chances are you have seen the outrigger canoes as it's the State sport of Hawaii. Six-person canoes are the most common, also known as OC6, however you'll also find OC1, (one-person) and OC2 (two-person) canoes popular too.
The paddlers in an OC6 are identified by numbers 1-6 from front of the canoe to the back. This determines their role in the canoe. Outrigger canoeing is different to rowing, where you are facing forward – the direction you are going in the canoe. The steerer of the canoe is the last seat (seat 6 in the OC6), with Seat 1 responsible for setting the pace. Paddlers require strength and endurance, with good technique making for a better paddler. All of which can be acquired with training.
Races range from 250m all the way to gruelling 42km marathons. Find out more about outrigger canoeing in Australia and how you can give this sport a try at the AOCRA website: https://aocra.com.au
4. Surfing
With all the beautiful coastlines we have in Australia, it's no wonder surfing is popular here. You'll also find many of the best surfers in the world call Australia home.  Surfing is a sport that can be enjoyed at all ages. It's a great sport for beginners and a whole lot of fun in the ocean! While the aim is to stand up on the surfboard, just getting out and having a go can be fun. You can use a short board, a long board or even try stand-up paddling.
Whichever surfing you try, being at one with the ocean and the waves is an experience that captures the heart of many and becomes a lifelong sport. Find out more about surfing and what's going on near you at Surfing Australia: https://www.surfingaustralia.com.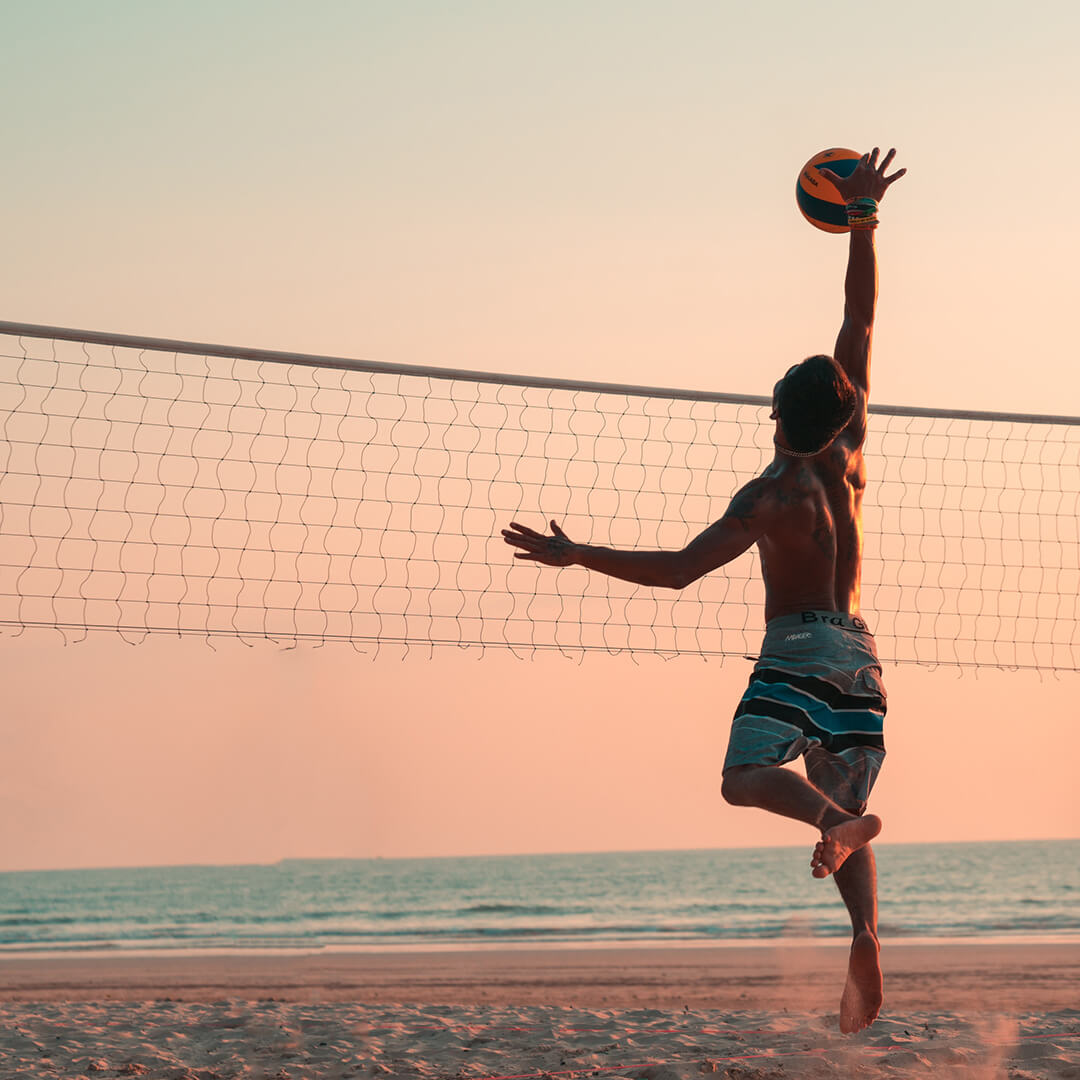 5. Beach Volleyball
Beach volleyball is another sport that's fun on the sand! Using a softer, lighter and bigger ball than indoor volleyball, this is a team sport played between two teams. The sand court is divided in the middle by a net with a team on each side. There are a variety of skills you need to learn for beach volleyball. Passing, setting, spiking, block, digging and serving are all skills to develop.
The beauty of beach volleyball is you can get out and give it a go without having to compete. Many popular beaches have a net set up so you can play during the summer. Being played in the sand, it can be hard work, but also fun!
Find out more about beach volleyball in Australia at: http://www.volleyballaustralia.org.au
So, there you have 5 sports to try this summer. Which one are you going to give a try? If you have any others you think we should try out, leave a comment below.­
Surfing Photo by Ilyuza Mingazova on Unsplash
Outrigger Canoeing Photo by Nelson Pigossi Jr on Unsplash
Beach Volleyball Photo by Colton Duke on Unsplash
You might also be interested…
No Results Found
The page you requested could not be found. Try refining your search, or use the navigation above to locate the post.