Staminade Beach 5s Rugby Spring Break Festival
The Staminade Beach Rugby Australia Beach 5s Spring Break Festival is getting closer! In its third year, Staminade is excited to be part of this amazing event on the beautiful Greenmount Beach on the Gold Coast.
Ambassador, rugby great Lote Tuqiri, will be there once more for an action-packed few days.
Set for 13-15th November, the Beach 5s is a 5-aside sand-based competition based on modified rules of Rugby Union, Rugby League and Touch Football, with no lineouts, scrums or conversions.
One of the reasons we love the Beach 5s is it's fun for all ages, from U12 Junior's to Men's and Women's.
You can register a Premier 5s or Social team, single player (to join a team) or come and cheer from the sidelines.
It's the game you know – but not as you know it!
How to Register
Visit the official website for more information and to register: https://beachrugbyaustralia.com.au/spring-break-2020/
Beach Rugby Australia has a COVID Safety plan in place. Details on their website.
You might also be interested…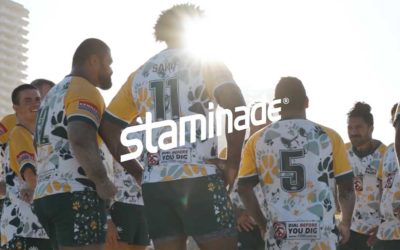 Watch the official Staminade Beach 5s Rugby Spring Break Festival from November 2020 at Gold Coast's Greenmount Beach.
Official results for the annual Staminade Beach 5s Rugby Spring Break Festival on the Gold Coast November 2020.