Q&A with Sydney Uni Women's Cycling Team – Staminade
Originally from Foster, NSW, Georgia enjoys splitting her time between her counselling business, studying and racing bikes. Georgia retuned to cycling in 2017 more passionate than ever after taking a few years off after being hit by a car. She is grateful to be back on the road and is looking forward for what is to come for her and her team this year.
Staminade: How did your love of cycling begin?
Georgia: "My love for riding began at a very young age. I vividly remember the first time I mastered riding without training wheels- it felt like I was flying! From that moment I rode my bike everywhere and I was lucky enough to have a twin brother to explore with and have little races against. Eventually my parents (who were competitive triathletes) bought me a road bike when I was fourteen years old and as a family we would spend weekends cycling along the Mid-north Coast. Weekend rides naturally progressed into cycle racing and my love for cycling continued to deepen."
Staminade: What are your top 5 tips for young aspiring cyclists?
Georgia: 
Patience, patience, patience. Be patient with your development and celebrate the small achievements.
Train hard- Recover harder. Make sure you are getting adequate nutrition, sleep and rest to recover.
Live a balanced life. It's important to make time for socialising and connecting outside of the cycling and to reduce the chance of burnout and isolation. A strong social network makes a strong athlete.
Mix training up. Diversifying training is not only mentally refreshing but can really compliment your cycle training. I love weight training, yoga, bush walking and surfing.
Encourage others and be kind. While incredibly rewarding, at times cycling can also be an intimidating and gruelling sport. Through encouraging others and emitting kindness you can create a positive atmosphere for yourself and others to enjoy, increase the popularity of the sport and make lifelong friends.
Staminade: What's it like being a female athlete in today's society?
Georgia: "I am honoured to be female athlete in today's society. I have seen and experienced a lot of love being poured into women's cycling and sport. I am incredibly grateful to be competing in a time when women's prize money is beginning to match men's prize money. I have a positive outlook on the future of women's sport and look forward to continued progress towards gender equality."
Staminade: What has been your greatest success to date?
Georgia: "While I have been thrilled to race at a world tour level and win a national road series event, my greatest success to date has been returning to cycling after being hit by a car when I was 17 years old. It was mentally and physically very challenging to return and took a great deal of commitment to develop my fitness and racing confidence after 5 years out of training. "
Staminade: What's your ultimate cycling goal?
Georgia: "My ultimate cycling goal is to race at the highest possible level (The Commonwealth games and Olympics) while maintaining a healthy and balanced life."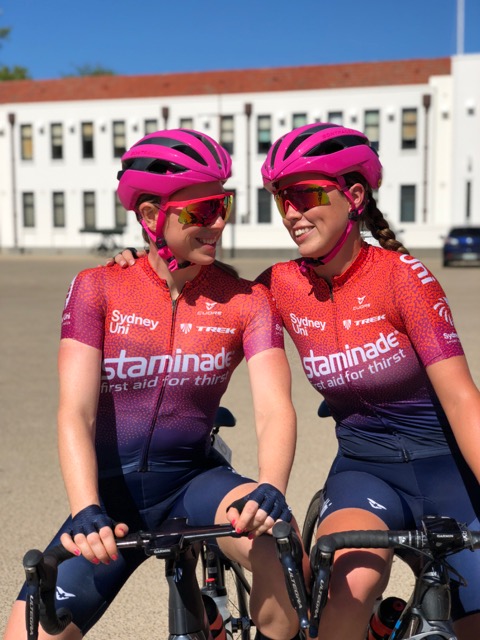 Staminade: Who was your role model as an aspiring cyclist?
Georgia: "My role model was Anna Meares. She is such a strong woman and has achieved so much in her racing and for Australian Women's cycling."
Staminade: What's your pre-event routine?
Georgia: "The night before a race I like to meditate, stretch and perform muscle activation exercises. Depending on the event, I usually focus on hydration and eating a meal high in carbohydrates (spaghetti and garlic bread is a favourite).
On the morning of the event, I enjoy muesli, yoghurt and fruit, followed by dynamic stretching and muscle activations, before some pre-race intervals to wake my legs up.
Right before the start I often like to chill out and focus on hydration, the race plan and deep breathing."
Staminade: How does a typical training week look for you?
Georgia: "In a typical week I usually do 2 strength sessions in the gym, a yoga session and up to 6 rides (2 intervals, 2 long rides and 2 recovery rides or mountain bike rides). If I have the time, I like to add a few bush walks, surfs or swims in."
Staminade: Favourite part of training?
Georgia: "My favourite part of training is bunch rides. I love working efficiently as a group, I love the competitive parts like racing up a hill, I love good banter and watching the kilometres tick by… and of course the post ride coffee stop."
Staminade: Hardest part of training and how you overcome the challenge?
Georgia: "The hardest part of training is the time commitment and the energy demand. Committing an hour every Sunday to organising my week helps me to plan and manage my time. Organising my schedule helps me to identify days in which I may be more suited to a long ride and busy days where I might be better off with a short ride and going to the gym. Planning my week also helps me to be realistic with my time and energy and allows me to avoid overextending myself. To have the energy to train and work it's key that I get at least 8 hours sleep a night, by scheduling 8 hours of sleep in, I see what is an isn't achievable that week, with regards to socialising, work and training."
Staminade: What's your favourite flavour of Staminade?
Georgia: "The coconut flavoured Staminade is ahhh-mazing! "
Staminade: Staminade's tagline is 'First Aid for Thirst', what does this mean to you?
Georgia: "Staminade has for me literally been first aid for thirst. Racing in incredibly hot conditions, such as in Adelaide, at the Tour Down Under, had me at a huge risk of dehydration but Staminade provided the first aid to keep me hydrated and performing at my best."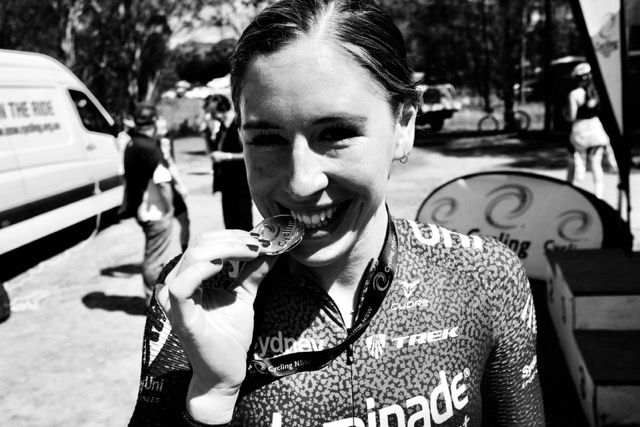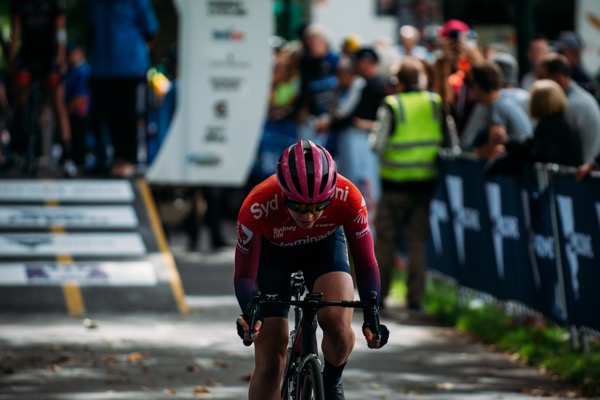 *Banner photos by Ben Lehner And David Jordan