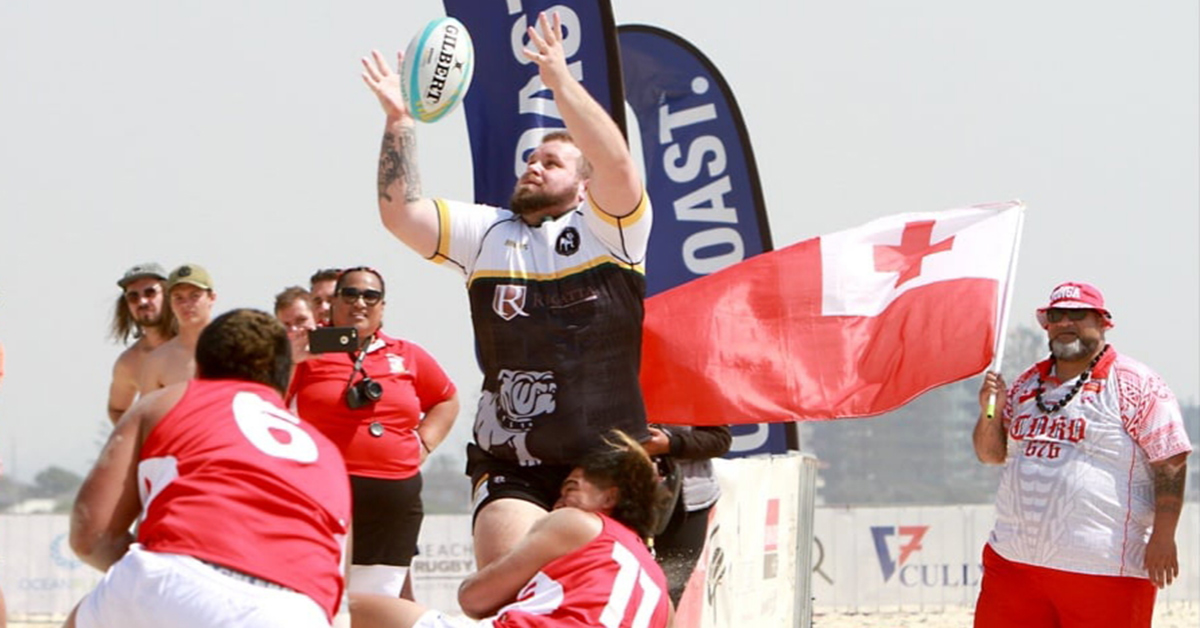 Beach Rugby with Leigh Ireland
Leigh "Shreko" Ireland has taken to the sport of beach rugby in a big way. Based in Brisbane in the sunny state of Queensland, Leigh has taken his love for beach rugby a step further, starting a club to further develop the sport here in Australia. Staminade caught up with Leigh recently to chat beach rugby and how he came to love this emerging sport.
The Beach Rugby Connection

How did your love of beach rugby begin?
Leigh: At Kirra Beach tournament in 2019! I played in this tournament and absolutely fell in love with the game, atmosphere and the whole concept of Beach Rugby.
You were at the Beach Rugby Spring Festival at Kirra Beach on the Gold Coast. How was the atmosphere and competition at this event?
Leigh: It was awesome! The atmosphere was pumping! The whole family came down and made a weekend of it. The level of competition was great. A good mix of hard, fast rugby with challenge of the sand, but was played in great spirit.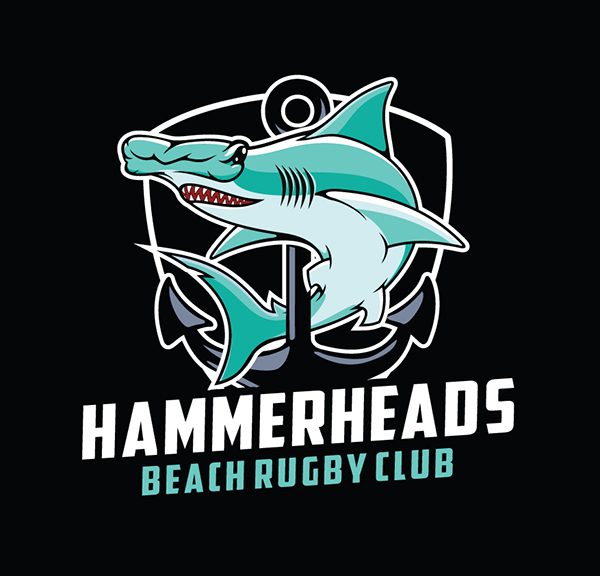 You've started a new Beach Rugby Club in Australia. Congratulations! What inspired you to do this and what can you tell us about it?
Leigh: Thank you! I wanted to provide an opportunity for players of all abilities to come and experience the love and fun of Beach Rugby. We are still in the early days, but I am looking forward to big things this year!
Note from Staminade: The club is called Hammerheads Beach Rugby Club and you can find them on Instagram @hh_brc.
What are your top 5 tips for those new to beach rugby?
Leigh:
1. Jump in and have a go
2. Don't underestimate running on sand
3. It's a game for everyone
4. It's great fun and family friendly
5. Sun, surf, sand and rugby! What a combo!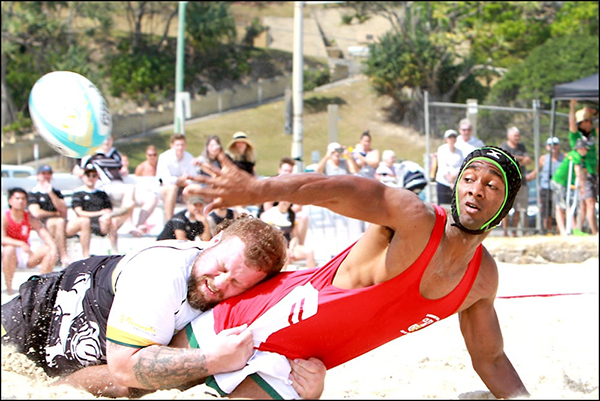 What's your ultimate beach rugby goal?

Leigh: For Hammerheads BRC to have its own facility and to participate in tournaments nationally. Possibly to work with Beach Rugby Australia to have a representative touring team.
How is Beach Rugby Different?
Did you play another form of rugby before trying beach rugby?
Leigh: Yes. I have played both League and Union.
What would you say are the biggest differences between the rugby codes?
Leigh: I found Beach Rugby to be a hybrid of league and Union, very fast paced and the key to distribute the ball quickly.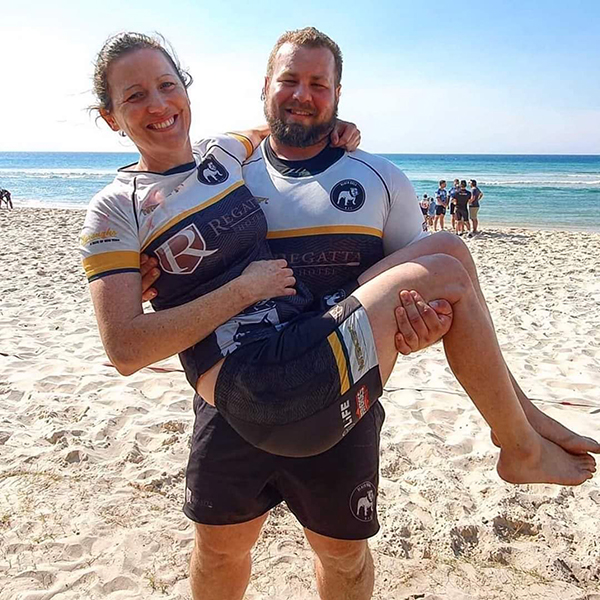 Favourite part of beach rugby?
Leigh: The fun and festive environment! It's just fantastic to have all my family and friends enjoy the weekend!
Hardest part of beach rugby?

Leigh: 100% running on sand! It burns your calves… no, actually your whole body!
What does the future hold for you in Beach Rugby?
Leigh: Hammerheads BRC to be represented in both Men's and Women's Elite and Social at Kirra in September 2020. Also, to do some tours, as well as to assist in the growth of the game in Australia. Not to mention playing in the Pan PAC Masters in November on the Gold Coast.
What's your favourite flavour of Staminade?
Leigh: 100% Lemon Lime!
If you're looking to try beach rugby, the Staminade Beach Rugby Australia Festivals are a great way to get into the competition or go and watch all the action. Find out more at https://beachrugbyaustralia.com.au
You might also be interested…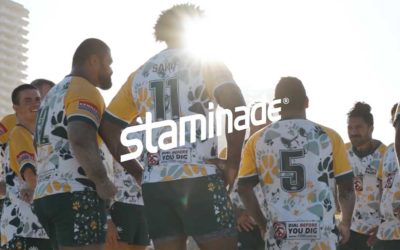 Watch the official Staminade Beach 5s Rugby Spring Break Festival from November 2020 at Gold Coast's Greenmount Beach.
Official results for the annual Staminade Beach 5s Rugby Spring Break Festival on the Gold Coast November 2020.