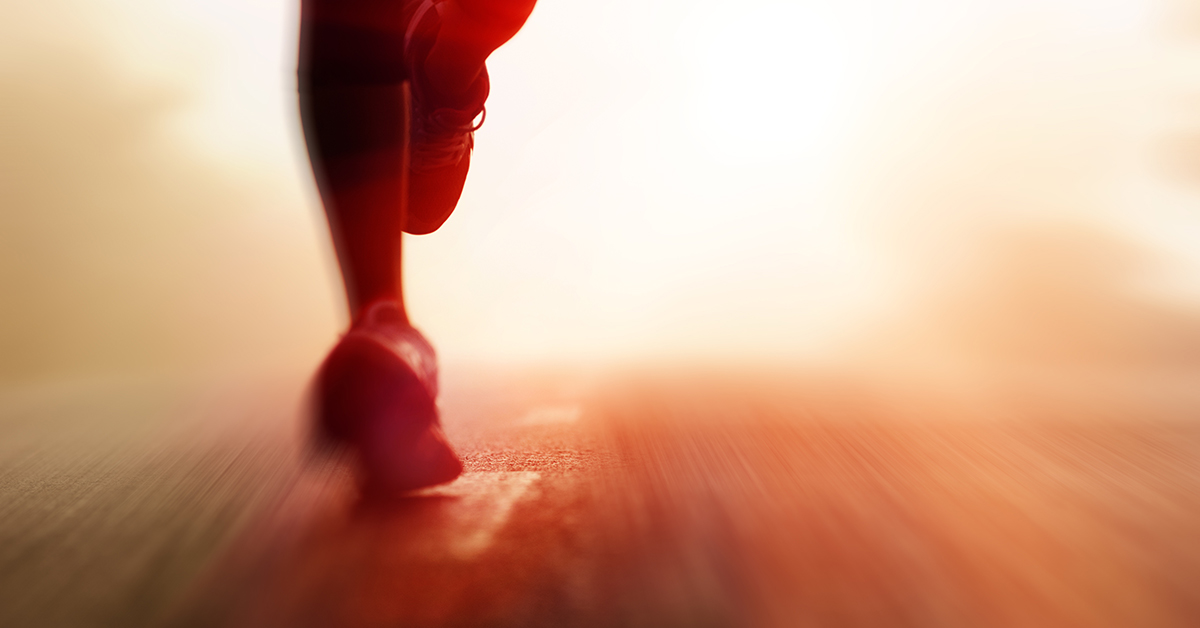 10 Endurance Events to Test Your Mind & Body
Many of us out there have health and fitness goals for the new year ('new me'), and as we all know, the best way to focus your mind is to have something to work towards. Well, what better way to enter into the new decade than with an endurance race to remember? Here are 10 endurance events to test your mind and body.
1. Badwater 135
An easy one to kick things off then; the Badwater 135. Don't worry, it's only known as 'the world's toughest foot race'…and for good reason. A 135-mile ultramarathon that includes a wee jaunt through Death Valley (in July!) is not one for the faint hearted.
2. John O'Groats to Land's End
More of a cyclist? Maybe John O'Groats to Land's End is your thing; a ride from the northern tip of Scotland to the southern tip of England. Over 1000 miles of stunning scenery that'll take your breath away, often done in 9 days or less. Disclaimer: with stunning scenery comes serious hill climbs.
3. Dragon's Back
If you're in the UK, it'd be rude not to explore further, right? Well, Dragon's Back is a 200 mile fell run over 5 days down the spine of mountainous Wales. Sound fun? Apparently running 9-14 hours a day isn't the worst of it – it's the terrain…yikes.
4. XPD (Expedition Adventure Race)
If you fancy staying in your own country instead this year, have no fear, there's a great little race in Cape York known as Australia's most epic expedition race. The XPD (Expedition Adventure Race) consists of running, kayaking and cycling 500km over 3-6 days in July…plenty of time to get training!
5. Patagonian Expedition Race
You can't talk about adventure races without mentioning the Patagonian Expedition Race. The 'last wild race' is an epic 1000km over 8-10 days through one of the planet's most remote places. It might not be too much of a surprise that it has a finish rate of less than 30%. Think you're 'ard enough?
6. Longest SUP Race in the World
If rugged terrain just isn't your thing, how about peaceful rivers? Sounds nice enough yes, but the longest SUP race in the world through the Friesland canals of northern Holland is a serious test to both the mind and the body. It's a 137-mile paddle over 5 days, through scenic but endless agricultural areas. Yeah, why not?
7. The Yukon River Quest
The Yukon River Quest is an equally challenging river-based event, this time in kayaks. It takes place in late June in Canada, when sunlight reins for almost 24 hours. Paddlers must navigate rapids and other obstacles over 444 miles from Whitehorse to Dawson City. Oh, and there are only two rest stops along the way…
8. Stockholm Archipelago Ultraswimrun
If you want to crown yourself master of the seas instead of the rivers, maybe the Stockholm Archipelago Ultraswimrun is for you. Racers swim through and run across around 90 islands off the coast of Sweden in a 160-mile race. The challenge isn't just for anyone; extensive experience in swimming and running, along with an iron will sets competitors apart.
9. Salzkammergut Trophy
Heading back to the mountains, the Salzkammergut Trophy in Austria is no mean feat. Racers have 16 hours to complete 130 miles of mountain bike course. Ouch. Taking place in the alps, the never-ending climbs test even the best cyclists out there, and 7000m of elevation game will put your legs to sleep for a few days afterwards!
10. Yukon Arctic Ultra
We started with one of the hottest ultra's around, so let's finish with one of the coldest; the Yukon Arctic Ultra. Battling extreme conditions, frostbite and hypothermia, racers must cover 430 miles on foot, bike or skis, often through long stretches of remote, solo travel over unmaintained trails. This event might take the biscuit for insane races out there. Oh, and you have to tow your own survival gear on a sled as well. Delightful.
Well, from the hellish heat of Death Valley to the uncomfortably cruel cold of northern Canada, there are endurance events truly in every corner of the globe. It seems there are plenty of nutters out there willing to push themselves to the extremes… and maybe you're one of them. Bring on the next challenge!
You might also be interested…
No Results Found
The page you requested could not be found. Try refining your search, or use the navigation above to locate the post.