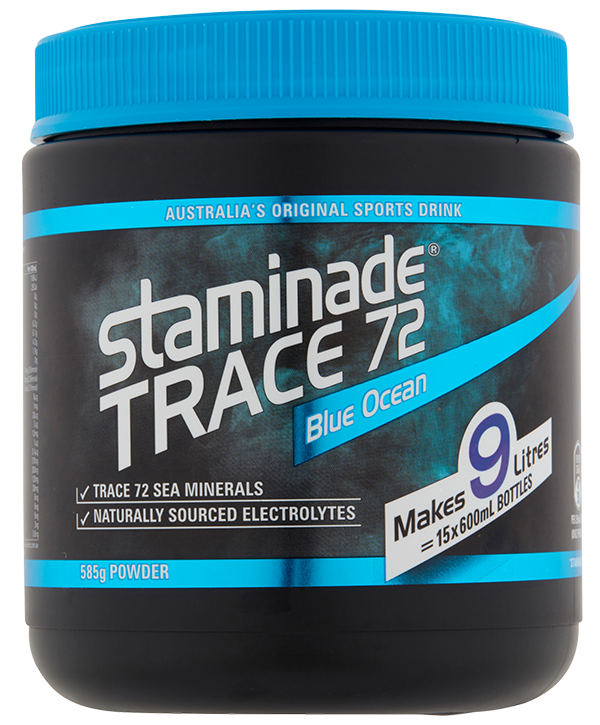 STAMINADE POWDER




TRACE 72 BLUE OCEAN
Sea water contains the same electrolytes & trace elements that can be found in the human body.
These electrolytes & trace elements are in similar ratios.
Staminade Trace 72 Blue Ocean is fortified with more than 72 electrolytes & trace minerals obtained from the pristine waters of Australia
It's a market first, naturally sourced electrolytes.
Replenishes trace minerals in the body as a result of a poor diet.
Did you know Staminade is Gluten Free? That's right! All flavours of Staminade Powder are Gluten Free.
Check out Wild Berry Rush flavour or maybe our classic Lemon Lime is more your flavour.
Trace 72 Blue Ocean is available at Coles stores across Australia along with Lemon Lime. Find your nearest stockist here: https://staminade.wpengine.com/where-to-buy-staminade/
We want to know what you think of our Trace 72 Blue Ocean Staminade Powder.
Leave a comment below with your thoughts.